In-Home Medical Alarm Wrist Pendant
People living independently will benefit from the safety and security that our medical wrist pendant offers around the home and garden.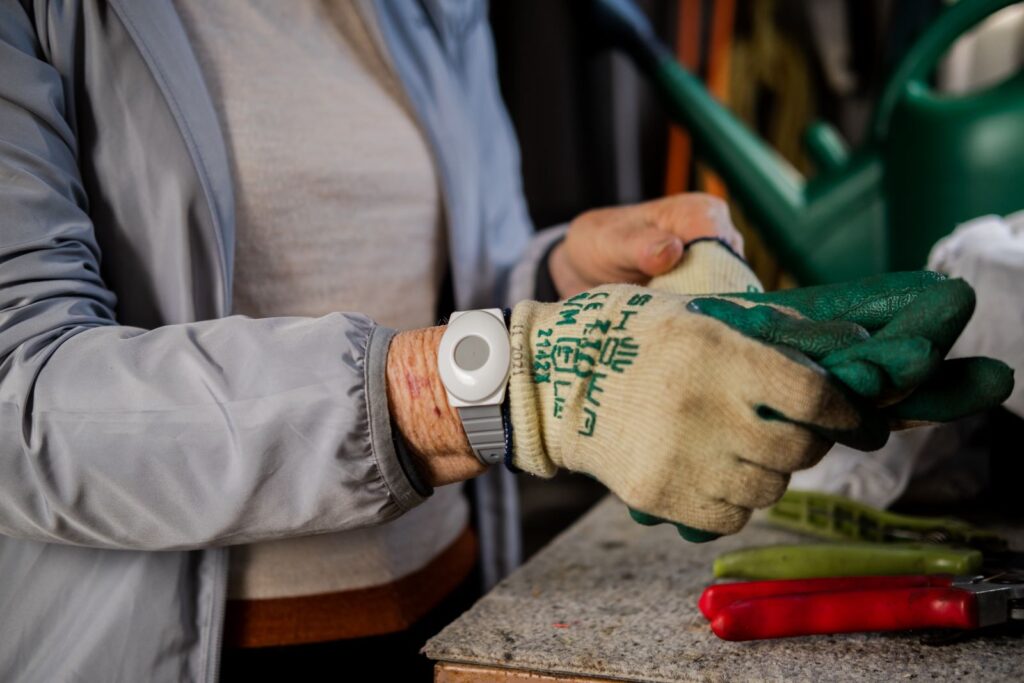 Medical alarm wrist pendant with innovative technology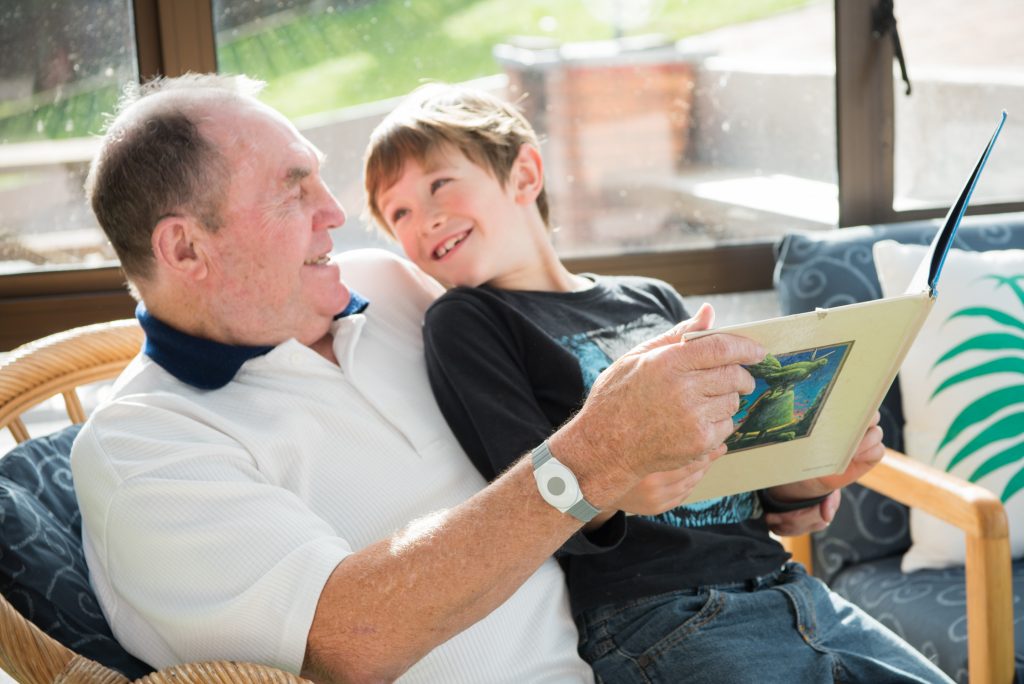 Designed to quickly connect you to emergency triage specialists in case of an accident or unexpected medical event, Freedom Medical Alarms' wrist pendant can be worn on your person at all times, even to bed or in the shower. These easy-to-use devices can be used all around your home and property, with a typical range of 300m+ to the base unit in open air.
Our in-home medical pendant comes in two different configurations, so if you'd prefer to wear yours around your neck instead, Freedom Medical Alarms has that option available too.
How our medical alarm wrist pendant works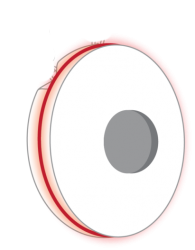 Wrist Pendant Button Pressed
The outer rim of your wrist pendant will flash red: a signal is being sent to ambulance services.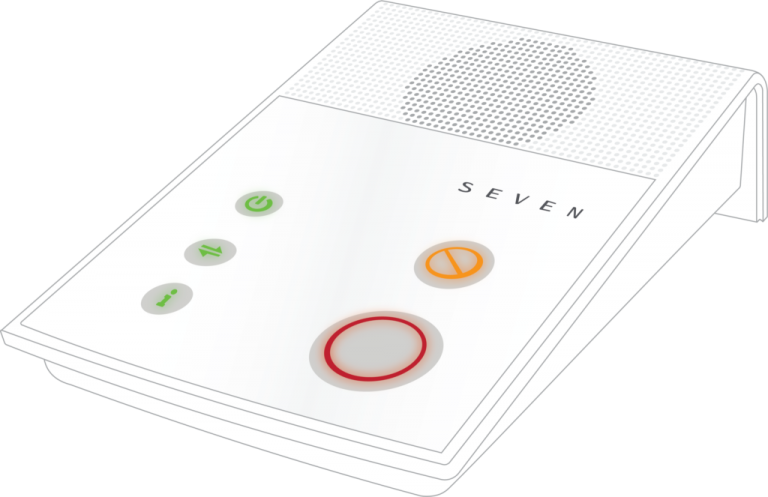 Base Unit Activated
A loud alarm will sound from the base unit, and the Help button will light up red.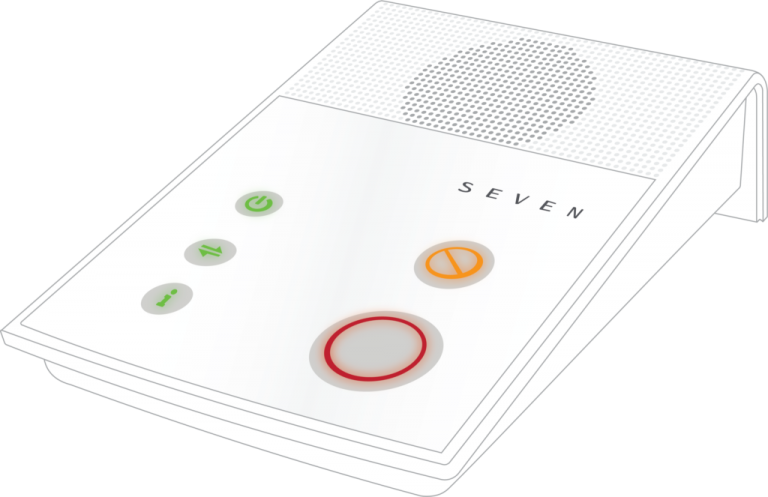 "Your alert has been sent…"
Voice messages base will play from the base unit, keeping you up to date with the status of your request for help as it progresses.
Designed to be worn 24/7, our wrist pendant features a comfortable polyurethane wrist strap with a 100% nickel-free steel buckle. This resilient device gives you the confidence that help is never more than a button-press away. Discover more about the benefits of a Freedom Medical Alarm.
Freedom Medical Alarms Products
FAQs about our Medical Alarm Pendants