In-Home Medical Alarm Neck Pendant
With an emergency pendant for elderly and vulnerable people, you gain the confidence that help is just one button-press away. Settle into the security of a well-supported independent life.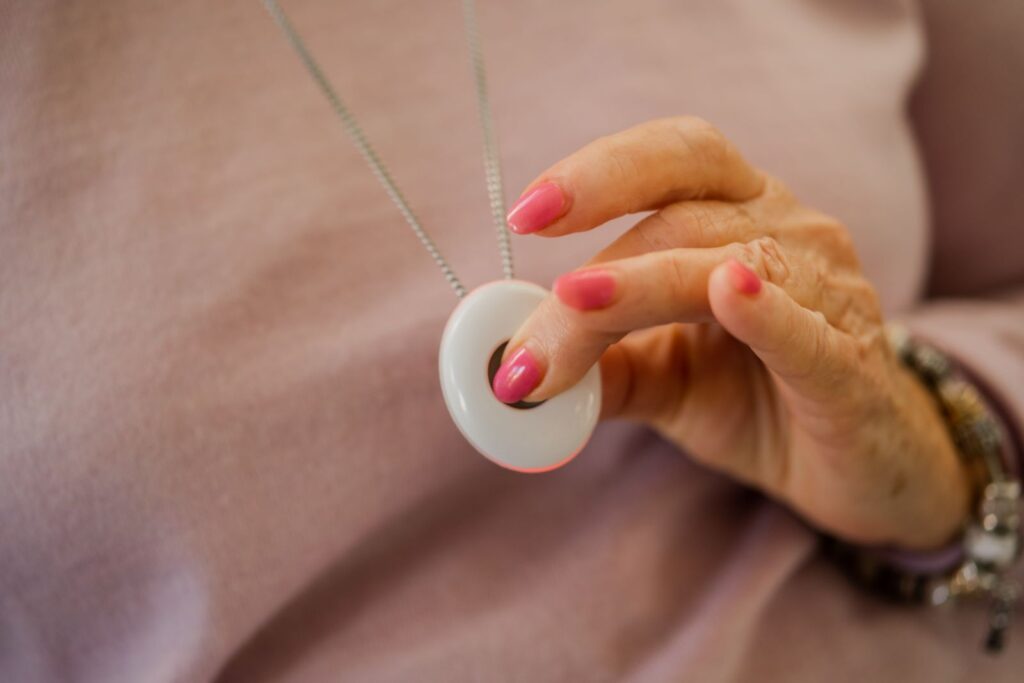 Medical alarm pendant connected to emergency ambulance call takers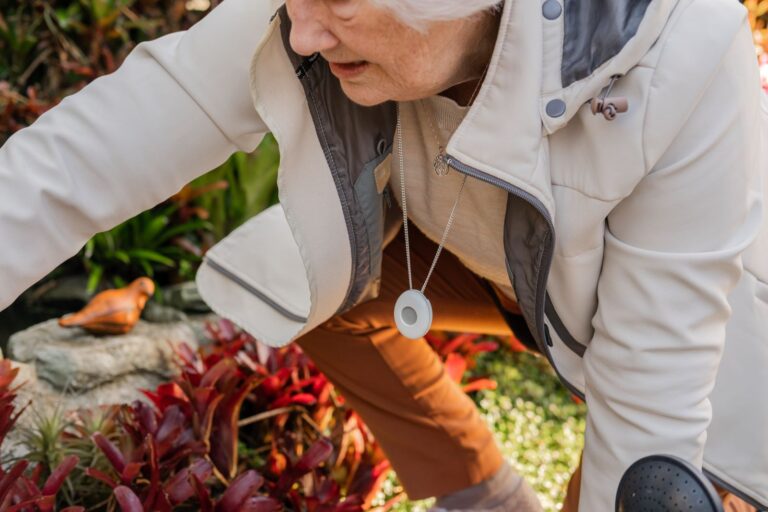 A medical alarm necklace from Freedom Medical Alarms gives you an easy way to wear a personal help button that communicates directly with the Medical Alarm base unit. 
This device is designed for safety, comfort, and high functionality. Its discrete casing is waterproof, making it safe to wear and use while showering or bathing, and the medical alarm pendant boasts an excellent range to communicate to the base unit (300m+ in an open air setting).
Our medical alarm neck pendant can be worn around the neck or converted into an easy press pendant or a fixed position help button, if dexterity or mobility is an issue. To find the right product for you, please talk to one of our teams.
How our medical alarm neck pendant works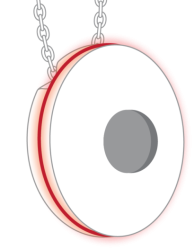 Personal Help Button Pressed
The outer rim of your personal help button will flash red to let you know your call for help is being sent.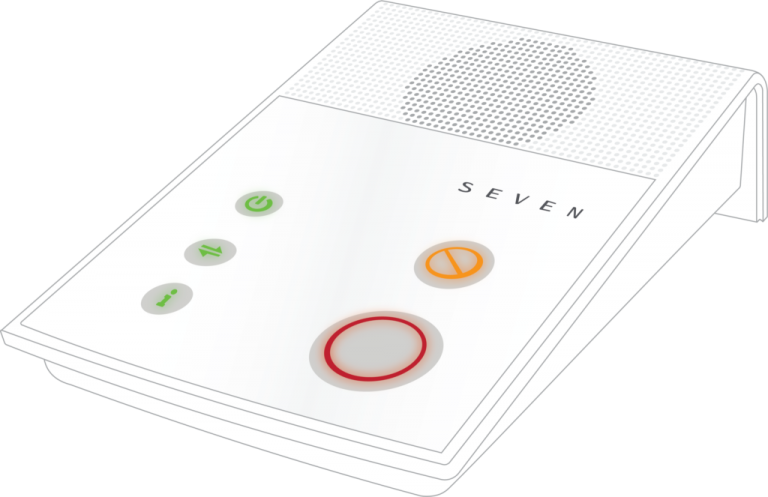 Base Unit Activated
You will hear a loud alarm sound from the base unit where the Help button will illuminate red.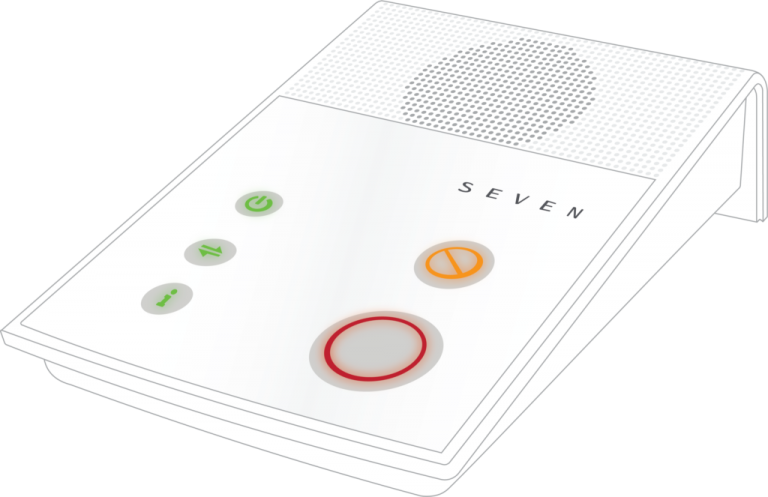 Voice Message "Your alert has been sent…"
Voice messages on the base unit will play to let you know the status of your request for help as it progresses.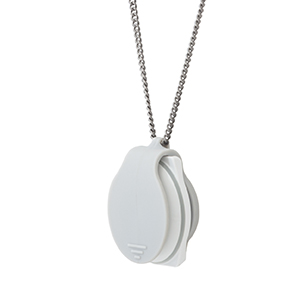 Convert to an Easy Press pendant
The Easy Press pendant includes a specially designed sleeve that turns the entire top surface into a button, so that users can send an emergency activation with ease. People with dexterity issues can feel secure knowing their button press for assistance is readily available thanks to the easy press option.
To convert your pendant into an Easy Press option, please contact us for more information.
Convert to a Fall Detection pendant
The Fall Detection neck pendant is equipped with fall sensing technology. It will communicate with the base unit to deliver an alarm if a fall and impact are detected or if the personal help button is hit.
The Fall Detection pendant is designed to automatically assist those who may be at risk of falling, giving them the confidence to go about their day to day activities around the home.
To convert your pendant into a Fall Detection option, please contact us for more information.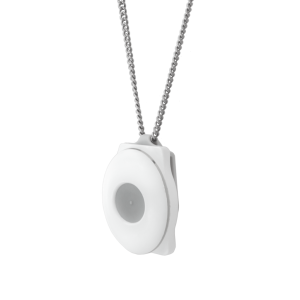 No matter the time of day or night, if you require assistance, simply press and hold the button on your medical alarm neck pendant for the count of three. You can also request help using the base unit by pressing the large round 'Help' button. Read on to discover some of the special benefits that you can enjoy with a medical alarm neck pendant from Freedom Medical Alarms.
Freedom Medical Alarms Products